Hyve: Delivery
No need for crazy long checklists, double-entry, voiding orders and whatever else you do to deliver an order. Hyve turns the delivery order process into 4 simple steps.
Step 1: Fill the order from the backoffice or at a register terminal.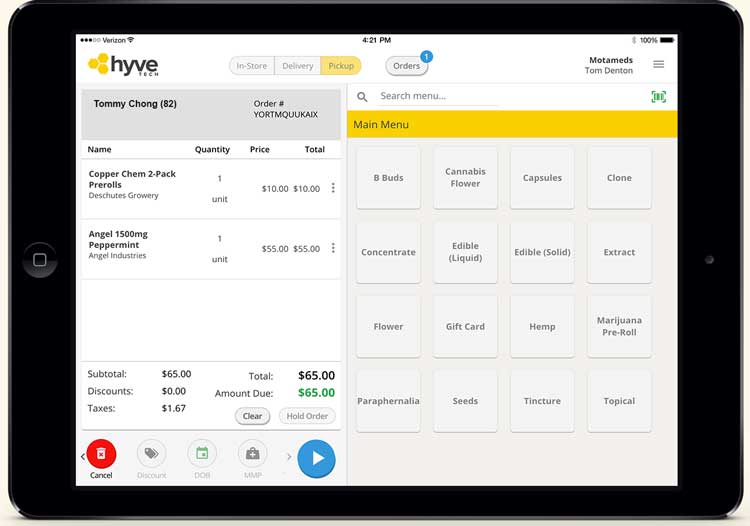 Since everything in Hyve is connected, delivery orders show up in the system as soon as your customer places their order. No need to enter it manually!
Step 2: Generate a delivery manifest.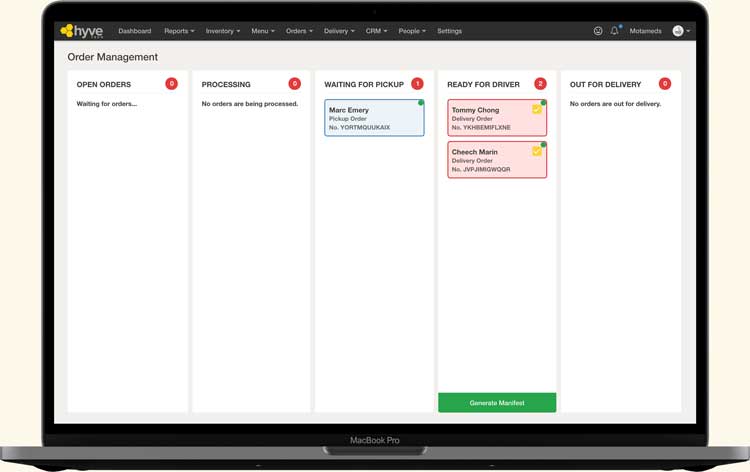 Hyve does all the legwork. Getting directions, estimating travel time, etc. Verify that everything looks good and click 'Generate' to send the details to Metrc.
Step 3: Print the Metrc delivery manifest.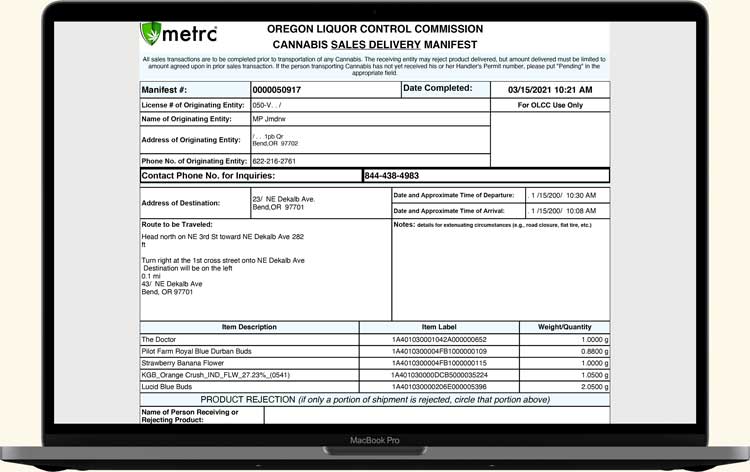 No need to log into Metrc. You can print the manifest right from the backoffice!
Step 4: Track your drivers and orders in the console.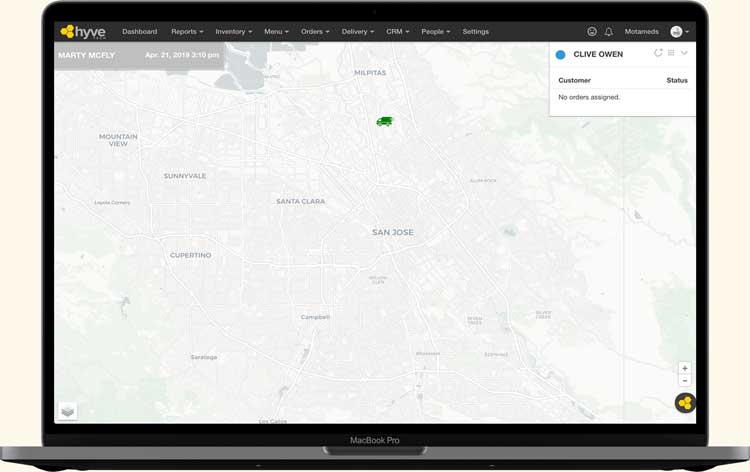 Hyve's Delivery Console gives you full control of your delivery orders. Keep track of who's delivering what, where they are and where they're headed.