Hyve: Register App
A stable, easy-to-use point of sale terminal is an important part of any retail store. Hyve's Register app is just that and more!
Smoother transactions.
Hyve streamlines the checkout workflow. Your budtenders will be able to serve more customers with greater ease. Here are a few examples of how Hyve makes it happen:
Adding a customer to a transaction is as easy as
point and scan

.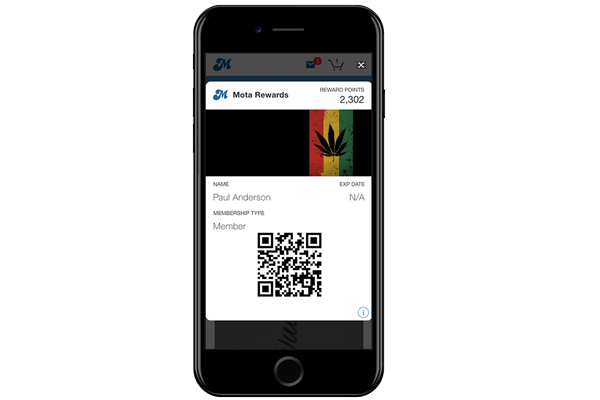 The digital rewards card built into Hyve's e-commerce application can be scanned at any register terminal to associate a customer with a transaction or pull up their existing pickup order.
Customer pricing
automatically applies

.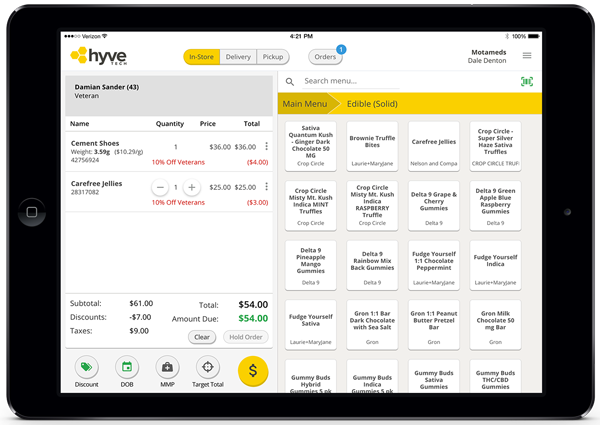 If your customer belongs to a membership type that receives a discount, like veterans, they'll automatically get their discount without having to ask for it.
Discounts
automatically apply

to applicable items.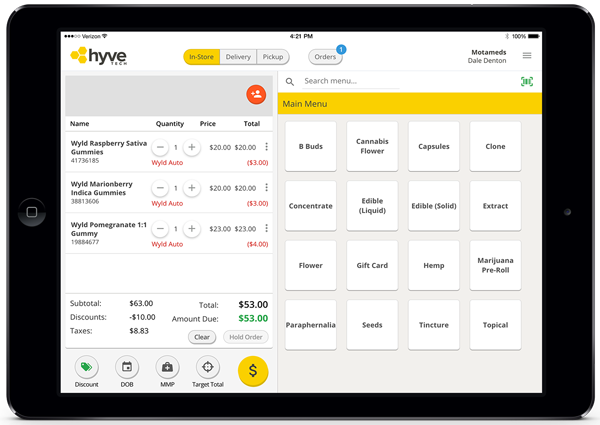 Instead of having to remember what's on sale and manually adding a discount, Hyve's Register app automatically adds discounts to items on sale.
Always works

, even when the internet's down.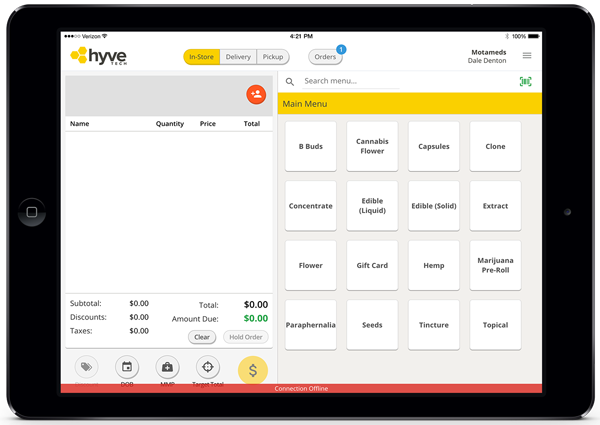 Offline mode keeps your lines moving even if you lose internet access or the power goes out, ensuring that you never miss a sale!
Keeps transactions compliant.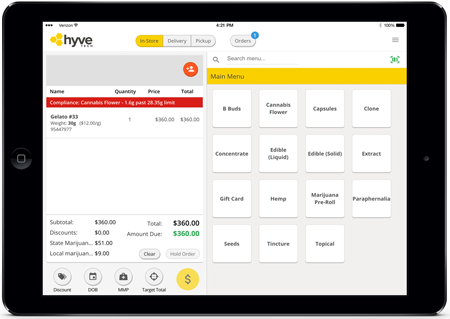 Hyve helps your budtenders stay compliant with warnings and restrictions that won't let them sell beyond the state's limits. Hyve also makes sure that medical products can only be sold to patients with a medical card.
Flexible workflows.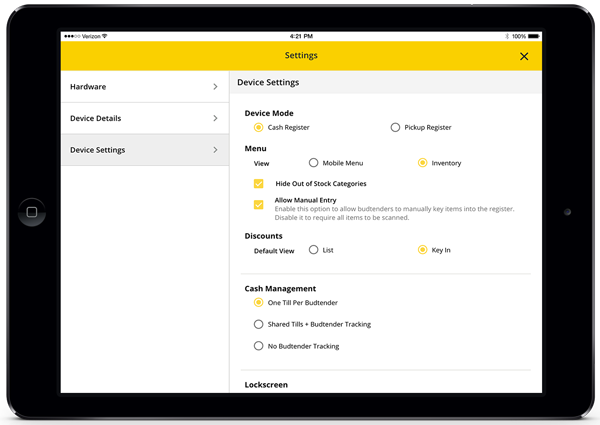 Extensive settings let you customize the checkout workflow to meet your needs.