Triggers: business and marketing automation.
A Hyve exclusive way to run and grow your business.
---
To maximize the potential of Hyve's point-of-sale and e-commerce integration, we built an entirely new idea into Hyve. It's a way to supercharge your business growth. Introducing Triggers: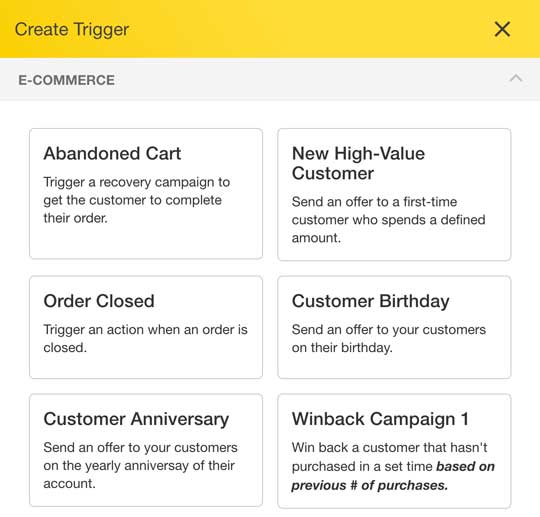 The idea: set it and forget it
When a trigger is activated, Hyve will automatically process each action defined for the trigger. Hyve can send emails to your customers and slack messages to channels used by your team.
Actions are easy to add, edit and remove. You can control when they will run as well as the information you want to send.
Trigger actions when the following events occur:
E-commerce events
An online cart is abandoned
An order is closed
It's a customer's birthday
A customer hasn't purchased in a defined period of time
A customer's reward points are expiring
A customer's medical card is expiring
A customer's identification card is expiring
System events
An order failed reporting to Metrc
An employee clocked in
An employee clocked out
An inventory item's stock is low
An inventory item is out of stock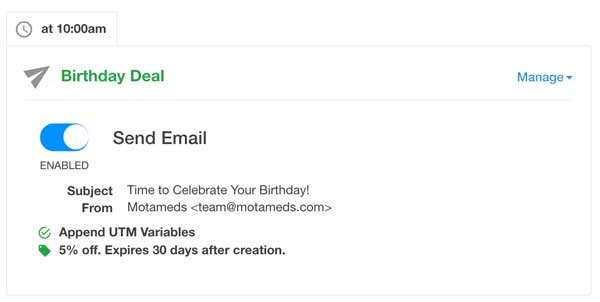 Abandoned cart trigger example
Customers abandon online shopping carts all the time. To help recover those lost sales, we'll create a trigger with an abandoned cart sequence.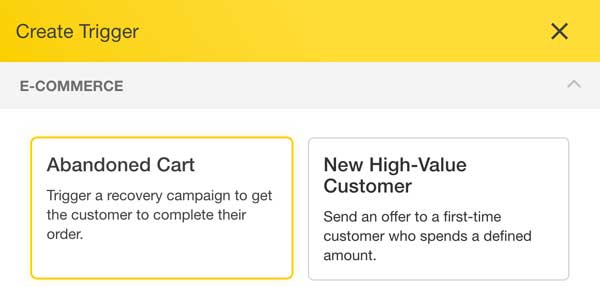 This will create a pre-defined sequence of actions that will execute when the abandoned cart trigger is activated. For the abandoned cart sequence, the following actions are created by default:
One day after abandonment
We want to remind the customer about the order they started and communicate urgency to encourage them to complete the order.
Two days after abandonment
We'll send a follow-up email providing some brand education with the goal of establishing authority and reminding them why it's a good idea to shop at your store.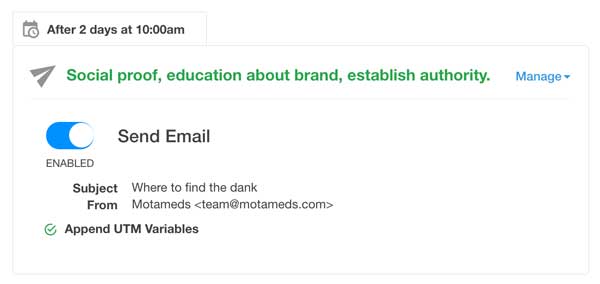 Four days after abandonment
If four days go by and the the customer still hasn't completed their order, we'll send an email with a one-time offer for a discount to help close the sale. The offer will show up directly in their online inbox and will expire in 30 days.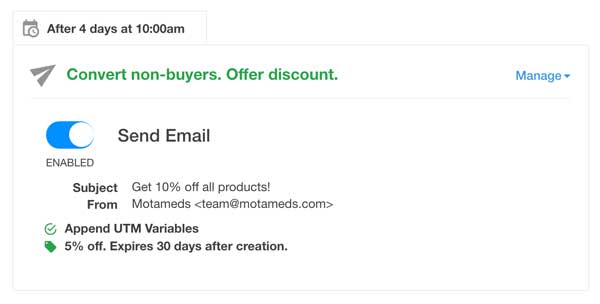 After you set the trigger to active, anytime a customer adds items to their online cart and doesn't submit the order within the defined amount of time, Hyve will start sending the abandoned cart email sequence to help close the sale.
Automate revenue-generating activities
Designed to help your business generate more revenue, Hyve's triggers make it easy for you to implement abandoned cart recovery sequences, winback campaigns for customers who haven't visited the store for some time and expiring rewards points with reminder emails to help close sales and recover lost customers.
Reward high-value customers and offer customer birthday discounts to keep your customer buying at your store.
If this sounds good and you're ready: