Operate more efficiently.
Hyve is more than just a point of sale — it's a cannabis dispensary operations management and marketing suite. Dispensaries that use Hyve are more productive and communicate with their customers better. Here's how Hyve makes it happen...
The right tool for the job.
Legacy software constraints lead to inefficient business processes that limit your potential profits. Hyve removes these constraints. Hyve designed a high-quality set of tools to make everyone's job easier and more efficient.
A better way to engage your customers.
Hyve's e-commerce solution is completely integrated with the full suite of Hyve modules; live chat, loyalty, discounts, memberships and documents.
How it's better: Hyve makes it easier for you to communicate with your customers and for your customers to reach out to you. Your customers will enjoy a similar in-store experience when they shop with you online.
A smarter way to run your business.
How it's better: Hyve always keeps your inventory in sync with Metrc. Complete transparency into compliance reporting and a real-time approach to inventory management gives you the peace of mind you deserve. With visibility into your website analytics and customer behavior, Hyve gives you the data you need to make informed business decisions to increase revenue. In addition, Hyve lets you do more with less by automating your marketing efforts. Hyve combines everything in one streamlined software package customizable to your business needs.
Harness the power of integration.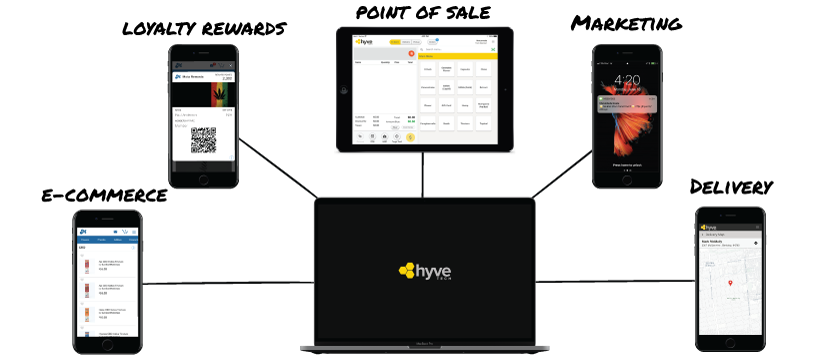 Hyve seamlessly integrates your e-commerce solution with your point of sale. Hyve's integration allows your customers to receive discounts and membership pricing when they shop online. Customers can save their favorites, manage their preferences, redeem rewards, track their orders and live chat with your staff.
How it's better: Hyve's integrated e-commerce — loyalty — point-of-sale extends the in-store experience into the palm of your customer's hands.
Make everyone's job easier.
Whether you're a CEO, an inventory manager, a budtender or an accountant, Hyve has the tools to make your job easier.
For owners and execs
Insights into questions like, "How well did our magazine ad convert?" and "How much revenue are we really getting from that marketplace?" give you actionable information to make informed business decisions. Hyve's automated system alerts help ensure all orders are properly reported.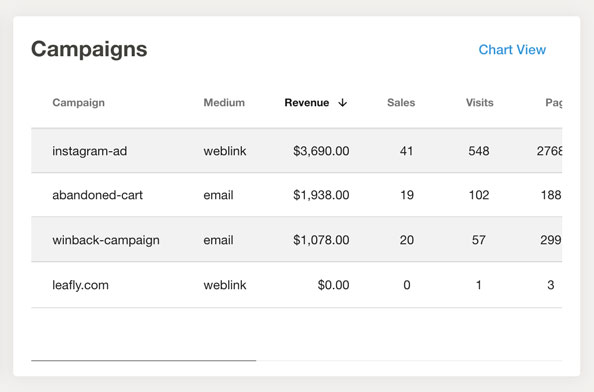 For inventory managers
Hyve's inventory intake and auditing workflows will save you hours of repetitive work each week. Instantly fetch manifests from Metrc. Hyve simplifies the pre-roll conversion process, enabling you the ability to convert flower into pre-rolls right from the backoffice.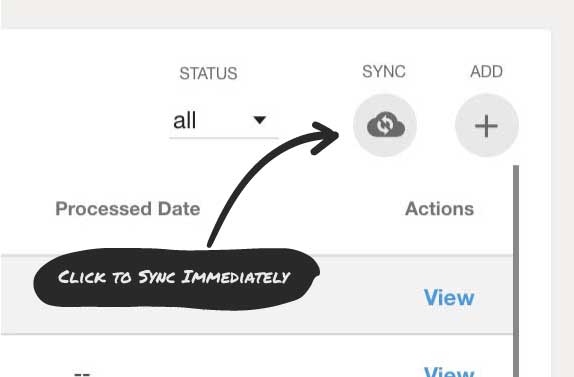 For budtenders
Quick to learn and easy to use, Hyve's Register gives you full control of in-store and online transactions. Hyve's register works when your internet doesn't so you can keep your line moving. Warnings and alerts ensure that every sale is compliant.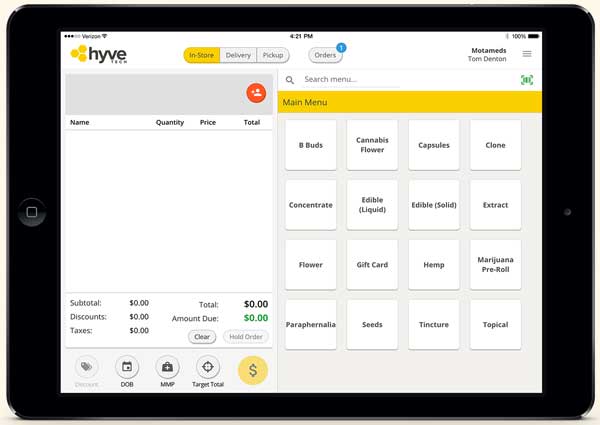 For accountants
Hyve's general sales report has all the day's key sales data in one report: transactions, medical, recreational and category sales, taxes, till and tenders. Easily export your sales data to excel and save time copying numbers from one place to another.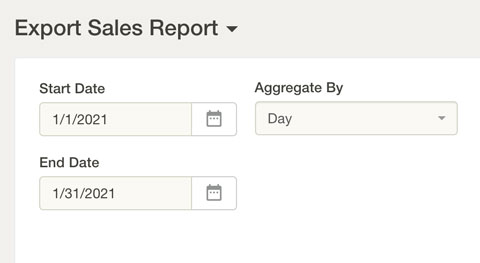 How it's better: Hyve gives you the tools and tracks the data you and your team need to make informed decisions and free up time to better grow your business. Your employees will no longer spend countless hours each week on repetitive tasks.
Automate your marketing with Triggers — a Hyve exclusive.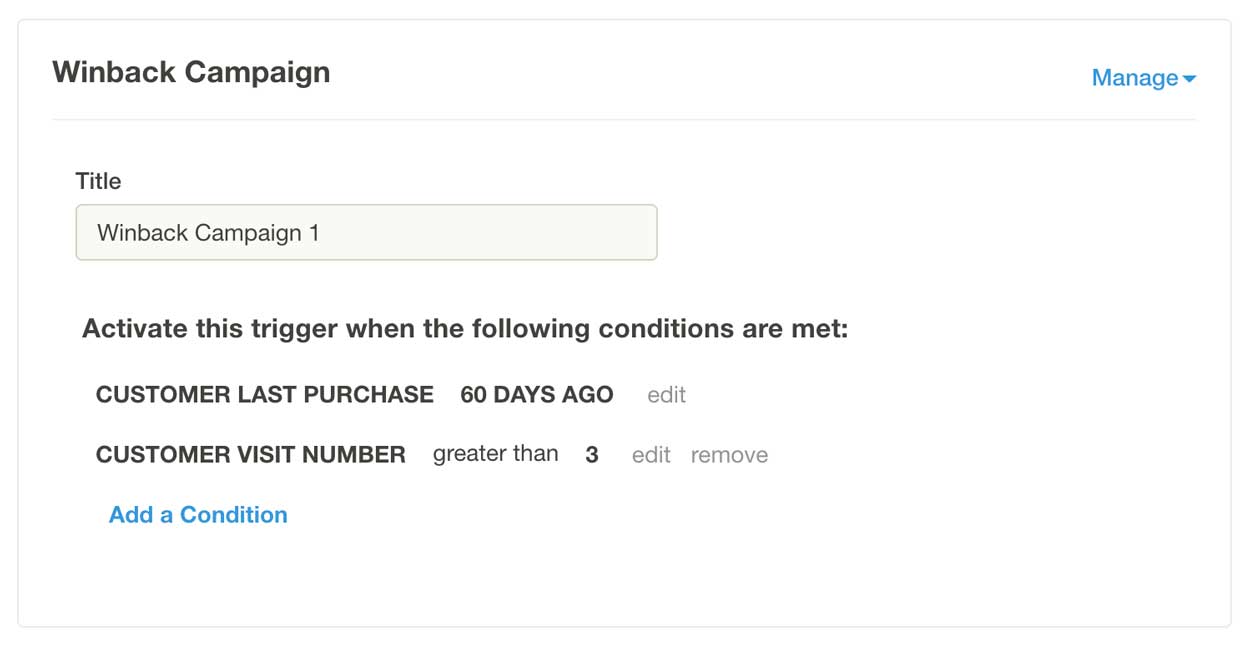 Hyve recognizes the revenue opportunity that out-of-touch customers present. Hyve's Triggers work to help you stay at the top of your customer's mind.
How it's better: Hyve's Triggers give you the ability to automate customer communication to help close more sales. Win back long-lost customers, create loyal customers right from the first purchase and more.
The only tool you need to run your entire business.

Hyve isn't just a point of sale. It helps your dispensary operations run more smoothly with streamlined workflows. It helps you sell more by integrating loyalty, discounts, member pricing and upsells into your e-commerce solution. Hyve opens up communication channels between you and your customer that were before now, not available, allowing you to provide a greater customer support and earn customers for life. Hyve also automates your marketing, consistently saving you time and money on revenue-driving activities.
How it's better: by combining your dispensary's e-commerce and point-of-sale in one place, Hyve lets your team operate more efficiently, helps you serve your customers better and unlocks new potential for growing your business.